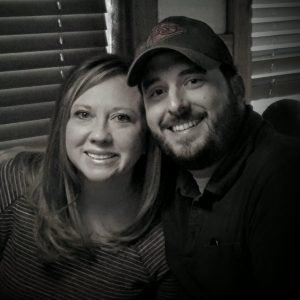 Dr. Noelle Petit Van Meter, B.S. D.C., was born and raised in Amarillo, Texas where she was surrounded by a loving and supportive family. After high school she attended Texas Tech University where she fulfilled her undergraduate pre-med requirements.  While there, she was a member and an officer of Delta Gamma.  Her last year at Texas Tech she discovered how powerful and fulfilling Chiropractic could be, and in August 2002 she moved to Kansas City to attend Cleveland Chiropractic College. While in her first year, Noelle met an amazing man named Adam and they were married on September 4, 2004.   On December 8, 2006, Noelle graduated from Cleveland Chiropractic College receiving her Bachelors in Science and her Doctorate of Chiropractic.  While in school, Noelle attended many seminars and has taken electives to learn different techniques such as SOT (Sacral Occipital Technique) and Flexion Distraction.
On December 21, 2006, Noelle and Adam became first time parents of a beautiful baby girl named Madelynn Mae.  August 20, 2010, they became parents again to a handsome baby boy named Noah Josef. They are also the proud parents of their adopted dog Furb.  The family resides in Liberty.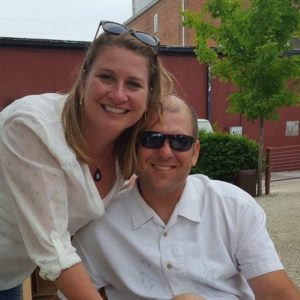 Dr. Cheryl L. Golladay , B.S. D.C, was raised in Garden Plain, a small town outside of Wichita. She played every sport that she could while attending school and continued track at Pittsburgh State University in Pittsburgh, KS. She moved to Kansas City to continue school at Cleveland Chiropractic College where she received her Bachelors of Science and her Doctorate of Chiropractic.
She met her husband, Paul, in Pittsburgh and they now have two dogs, a Sheppard/Terrier mix named Fozzy, and a Boston Terrier named Calabo. The couple married on July 21, 2007, and reside in North Kansas City.